Ancient play for the odd/even papamu is the same set up as the regular 8 x 8 board: black, white, black, white till the board is full.

     Black takes one black piece off from anywhere on the board and white does the same. (This is unlike the 8 x 8 modern board where you take from the middle or a corner.)

     Black takes the first jump.  A jump can be forward, backward, side to side and multiple jumps  and change of direction (like checkers) are allowed.  You do not have to take multiple jumps, you must make a jump.  The person/player with the last jump is the winner.

     The goal of the game is to block your opponent from making a jump.  Blocks are possible on the odd/even board,

even the Kamehameha Move: win in three jumps, 5 pieces removed from the board.

KONANE BROTHERS

players of the Hawaiian game Konane

65-1391 Kawaihae Rd

Kamuels, Hawaii  96743

   The Misson of Konane Brothers is to spread the game of Konane to the world, by doing so they honor the people of Hawaii, past and present.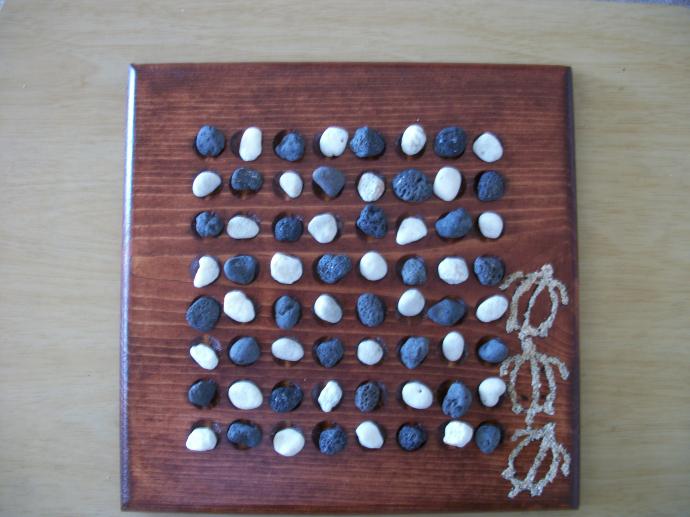 Konane: The Ancient Hawaiian Game for Modern Times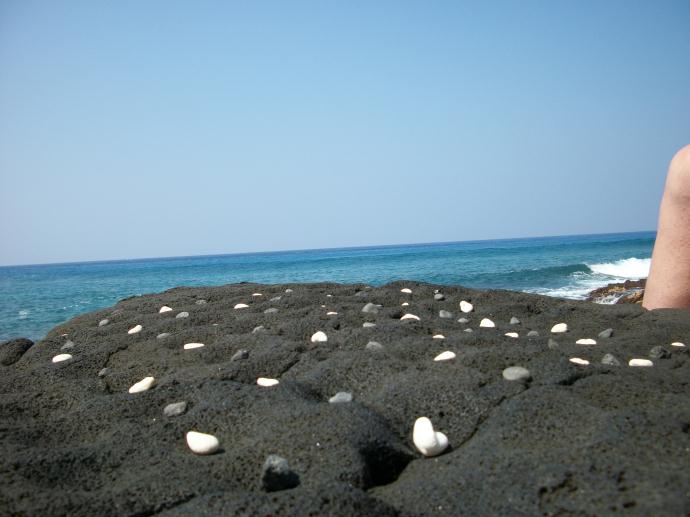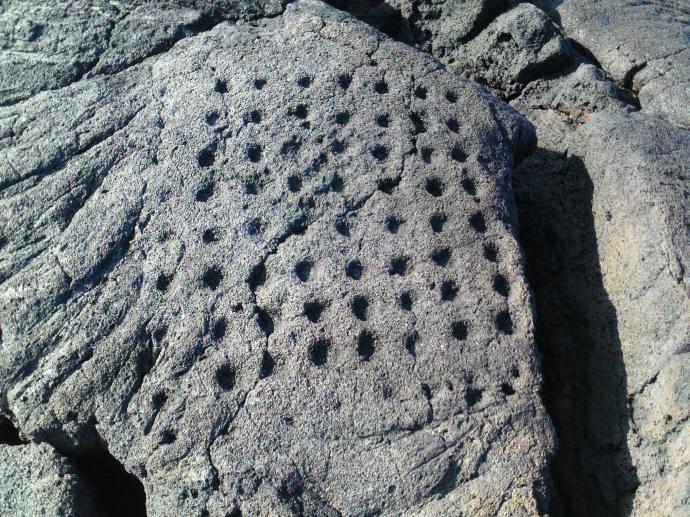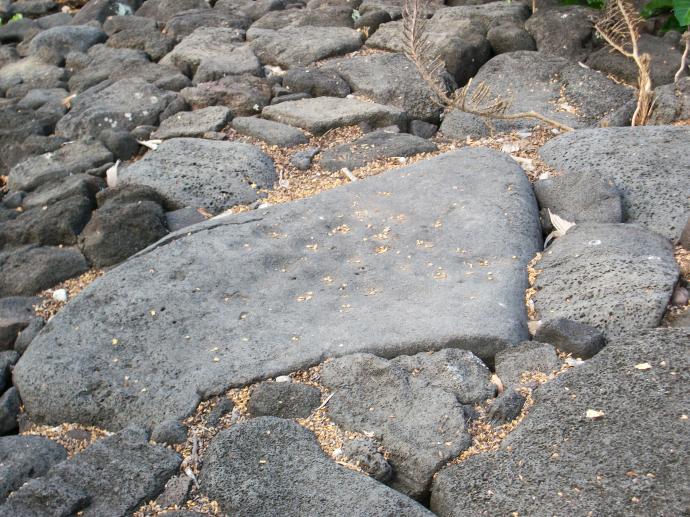 Papamu Kahalu'u  5 x 6 

Most rare petroglyph on the Island of Hawaii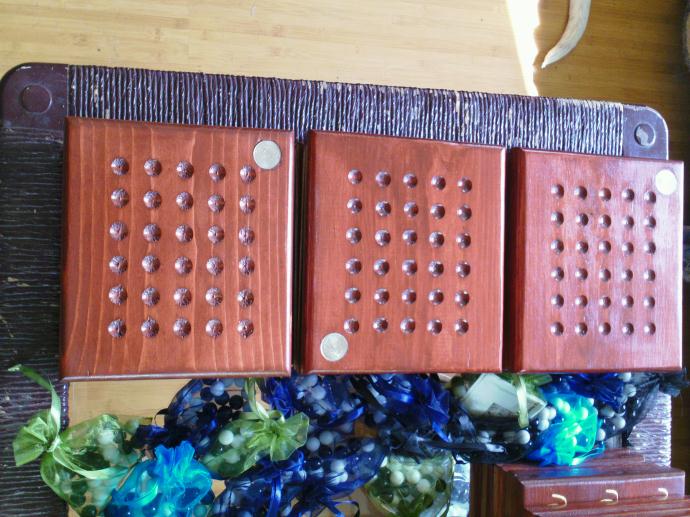 Papamus ready for the market.

Hawaii quarter board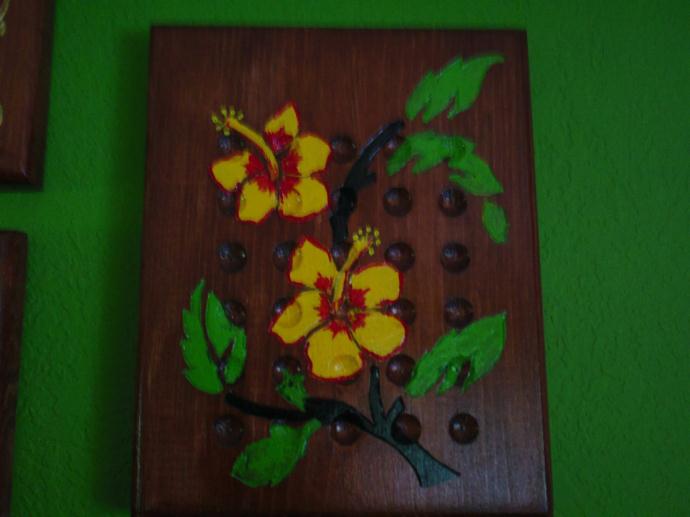 Hover arrow over pictures to see underneath.

Ancient Papamu  Petroglyphs